Oct 20, 2022
Book Launch Event 'Father of the Bride-to-be'
---
Jul 28, 2022
Teaser is Out Now! 'Father of the Bride-to-be'
The story of a Dehli-based beautiful go-getter Shakuntala Basi who is rejected by her dream man reason is a polluted city, Delhi!
The story will continue with a web of lies & much more.
Book will be launched soon.
---
Jul 12, 2022
Revealing the Cover of My  third book 'Father of the Bride-to-be'
Everything is fair in love, war & marriage!
Revealing the cover of my upcoming third book 'Father of the Bride-to-be'
Genre: Fiction, Comic
Published by Leadstart
Teaser will be out soon.
---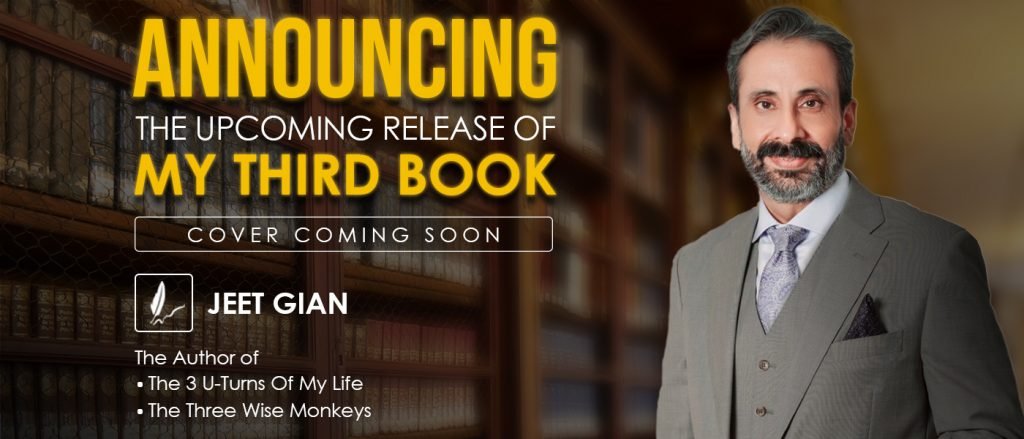 After a long break of 6 years, I am delighted to announce the upcoming release of my most awaited third book published by Leadstart Any guesses about what will be the story? Stay connected for the revealing of the book title and cover.
---
Book Launch on 17th February
I invite you to the launch of my book "The 3 U-Turns of My Life" on 17th February, at Delhi Book Fair, Author's corner, Pragati Maidan, Delhi between 1:30 & 2:30 pm
---
Pre-order "The 3U – Turns of my Life"
Hi guys, finally the book is on sale. Be the first to order — feeling excited.
---
"The 3U – Turns of my Life" Audio Trailer
---
I'm excited to share with you the cover of my first book titled "The 3U-Turns of My life" to be published soon. A story about 3 friends and their struggle in life.